Kabbalah Music Circle & Picnic
29/04/2010
Eastern Suburbs, Sydney
Full Moon Kabbalah Music Circle
& Picnic Dinner
It was another special evening of Kabbalah and music on the beach, this time including a picnic dinner too.
Nadav Kahn and Orna Triguboff were joined by a great number of guests, who gathered on the sand and watched the full moon rise over the ocean; meditating, listening, chanting and singing.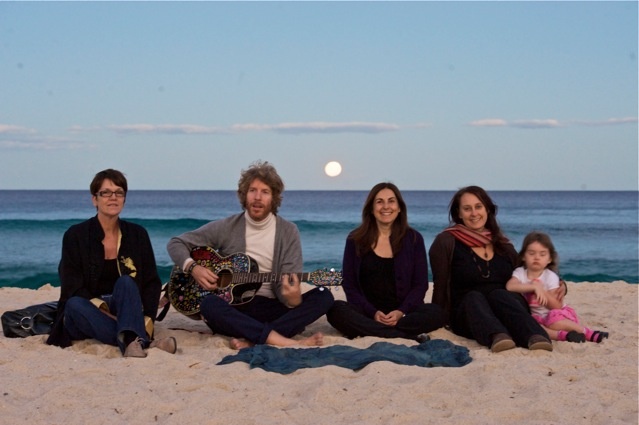 Date:
Thurs 29 April
Time:
6.00pm
picnic starts 5.30pm
Venue:
Eastern Suburbs, Sydney

Cost:
Optional donation $5
Bookings & Info:
Email (remove XX) info XX @neshamalife XX .org to find out more.
Please also notify us if you would like to join our mailing list, for event updates and early bird discounts!