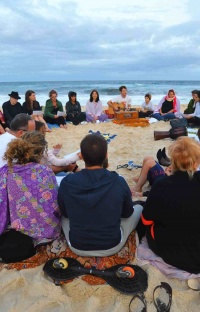 Contact
Neshama Life organisation is based in Sydney, Australia.
Our events are generally held in NSW, though every now and then we also hold special events in other states around Australia or internationally.
Our products can be ordered by emailing us, and international delivery can be arranged on request.
You can also join Neshama Life on Facebook.
For more information about our events, facilitators, products or services:
Email (remove XX) info XX @neshamalife XX .org

We look forward to hearing from you.

Mailing List
Sign up to our mailing list for monthly updates and special offers!