Kabbalah Meditation Retreat 25-27 October in Byron Bay
25/10/2013
Byron Bay
Venue
Temple Byron
Is a unique, spiritual centre for well-being and health improvement. Surrounded by natural bush, it is 10 minutes drive out of Byron Bay centre.
Facillitators
Orna Triguboff
Teacher of spirituality, kabbalah and meditation. Orna has a Ph.D. from Sydney University with her thesis based on the Kabbalah of 16th century Galillee. Orna has been teaching hatha yoga and meditation for 25 years, trained by Acharya Upendra Roy. She is a rabbi and her approach to Judaism is based on an attitude of open-mindedness, spirituality and peace.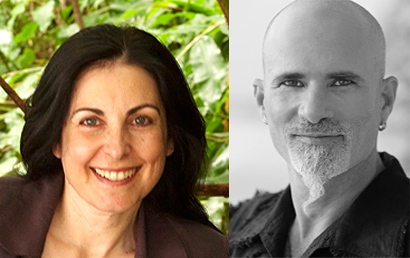 Amir Paiss
Musician and spiritual teacher. Amir was a founding member of the Israeli multicultural band Sheva and has since presented spiritual teachings and healing through voice work in various contexts.
Activities
Kabbalah theory (text study) and meditation, relaxation, gentle yoga stretches, short bush walks, star gazing (weather permitting).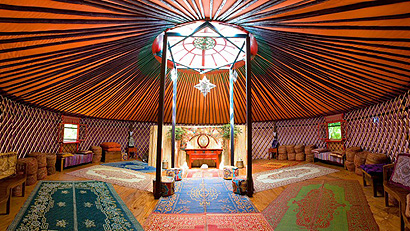 Catering
Delicious vegetarian food will be provided by Veet Cuisine
http://www.veetscuisine.com.au
Participants will organize their own breakfast on Saturday and Sunday.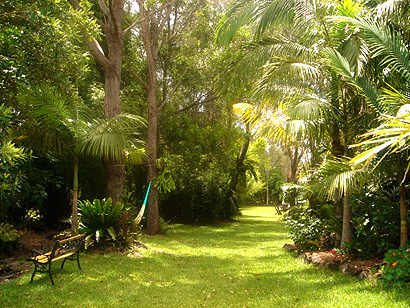 Times
Friday 5-9
Saturday 10:30am-9pm
Sunday 10-4
Accommodation
Each participant is free to find the accommodation that suits them. For those coming from interstate and who might not have a car, there will be transport to and from a central location in Byron Bay so you might want to take that into account when booking your accommodation.
Cost
$220 (early bird special till Sept 24)
$270 (sunrise special till 4 Oct.)
$310 (till 18 Oct.)
The cost includes meals (Saturday lunch and dinner; Sunday lunch and snacks throughout the retreat). Cost also includes the transport to and from Byron as explained below.
If you will be arriving in time for Friday night dinner please add $18.
Transport to and from Temple Byron, the retreat venue
The venue for the course is about a 10 minute drive from the centre of Byron Bay.
A mini bus will be provided to transport those who have accommodation in Byron Bay (there will be a pick up point in the centre of Byron Bay.)
This will be provided Friday evening to and from the retreat venue; Saturday and Sunday.
Event Details
Kabbalah Meditation Retreat 25-27 October in Byron Bay