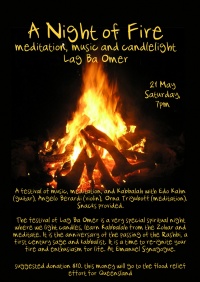 A Night of Fire
21/05/2011
Woollahra, Sydney
A Night of Fire: The Festival of Lag Ba Omer

Meditation, Music and Candlelight
A festival of music, meditation, and Kabbalah with Edo Kahn (guitar), Angelo Berardi (violin), Orna Triguboff (meditation). Snacks provided.
The festival of Lag Ba Omer is a very special spiritual night where we light candles, learn Kabbalah from the Zohar and meditate. It is the anniversary of the passing of the Rashbi, a first century Jewish sage and kabbalist.
It is a time to re-ignite your fire and enthusiasm for life.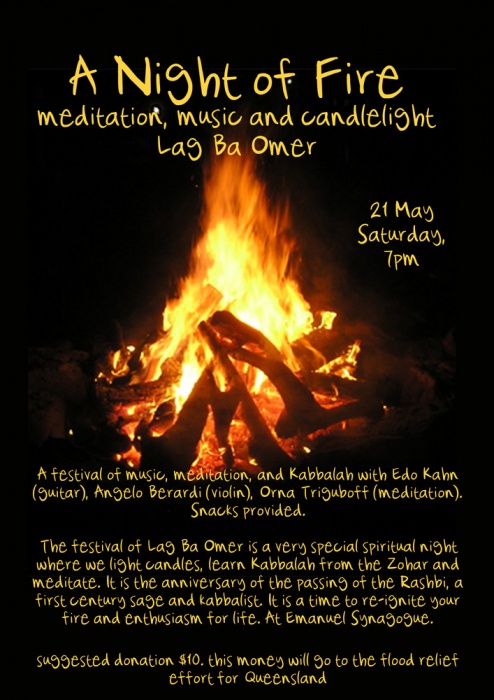 Date
Sat 21st May
Time
7.00pm
Venue
Woollahra, Sydney
Cost
Optional donation $10, all donations go towards the Queensland flood relief fund.
For Bookings & Venue Information:
(remove XX) info XX @neshamalife XX .org