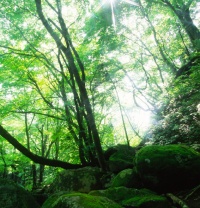 Tree of Life Meditation
19/01/2011
Botanic Gardens Sydney, 19 Jan 2011
Festival of Trees, Tu Bishvat
A unique way of celebrating the birthday of Trees: Tu Bishvat, with a Kabbalah meditation on the Tree of Life. We will visit different spots in the garden, that represent divine attributes (Sefirot) as embodied by a particular tree.
At 6pm we will meet on the grass near the duck pond at the Botanic Gardens Cafe, followed by a pot luck vegetarian picnic (at 7:15pm on the grass near the duck pond / cafe area).
Please email us to book, and note that the event will be cancelled if raining.
Date
Wednesday 19th January