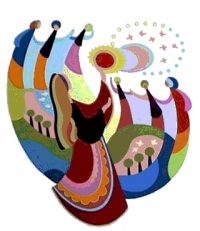 Bibliodrama by Yael Unterman
21/11/2010
Randwick, 21 November
International Guest Yael Unterman from Jerusalem, is presenting a Bibliodrama session on the topic of "Miriam – Healer, Musician and Prophetess".
Bibliodrama is a wonderful technique to help us engage in the Biblical narrative and to find insight which has personal.
Miriam was the sister of two of Moses and Aaron. But who was she in her own right? We will explore the life and death of this mysterious amazing biblical woman, through the wonderful medium of Bibliodrama.
Yael Unterman is an international lecturer, writer and performer living in Jerusalem. Her work as a Bibliodrama facilitator and performer was featured in ABC radio's "The Spirit of Things".
For more information please see www.yaelunterman.com/bibliodrama
Date: 
Sunday 21 November
Time: 5:00pm sharp - 7:00pm
Location: Randwick, Sydney
Cost: Donation $10/20
Bookings & Information: 
(remove XX) info XX @neshamalife XX .org