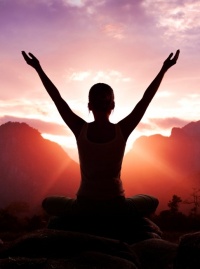 Yoga & Meditation Workshop
16/06/2010
Bowen QLD, 16 June
Yoga & Meditation Workshop

Dr. Orna Triguboff, Hatha yoga and meditation teacher for over 20 years, will be visitng Bowen in North Queensland for a special 2 hour workshop.
A great opportunity to practice yoga and learn meditation from a highly experienced teacher. From asanas (postures) to yoga nidra (relaxation) finishing with an introduction to meditation.
Suitable for all levels of experience.
Date: Wednesday 16th June
Time: 10am to midday
Location: NU Image, 19 Brisbane St, Bowen
Cost: $20
Bookings & Information:
Contact Donna on 0438 215 347 or email (remove XX) donna_mclachlan XX @yahoo XX .com.au